Award-Winning Study Abroad Programs
Medical Internships Abroad
Shadow Doctors, Nurses, Physician Assistants, Dentists, Counselors & Nutritionists
Change Lives, Explore the World™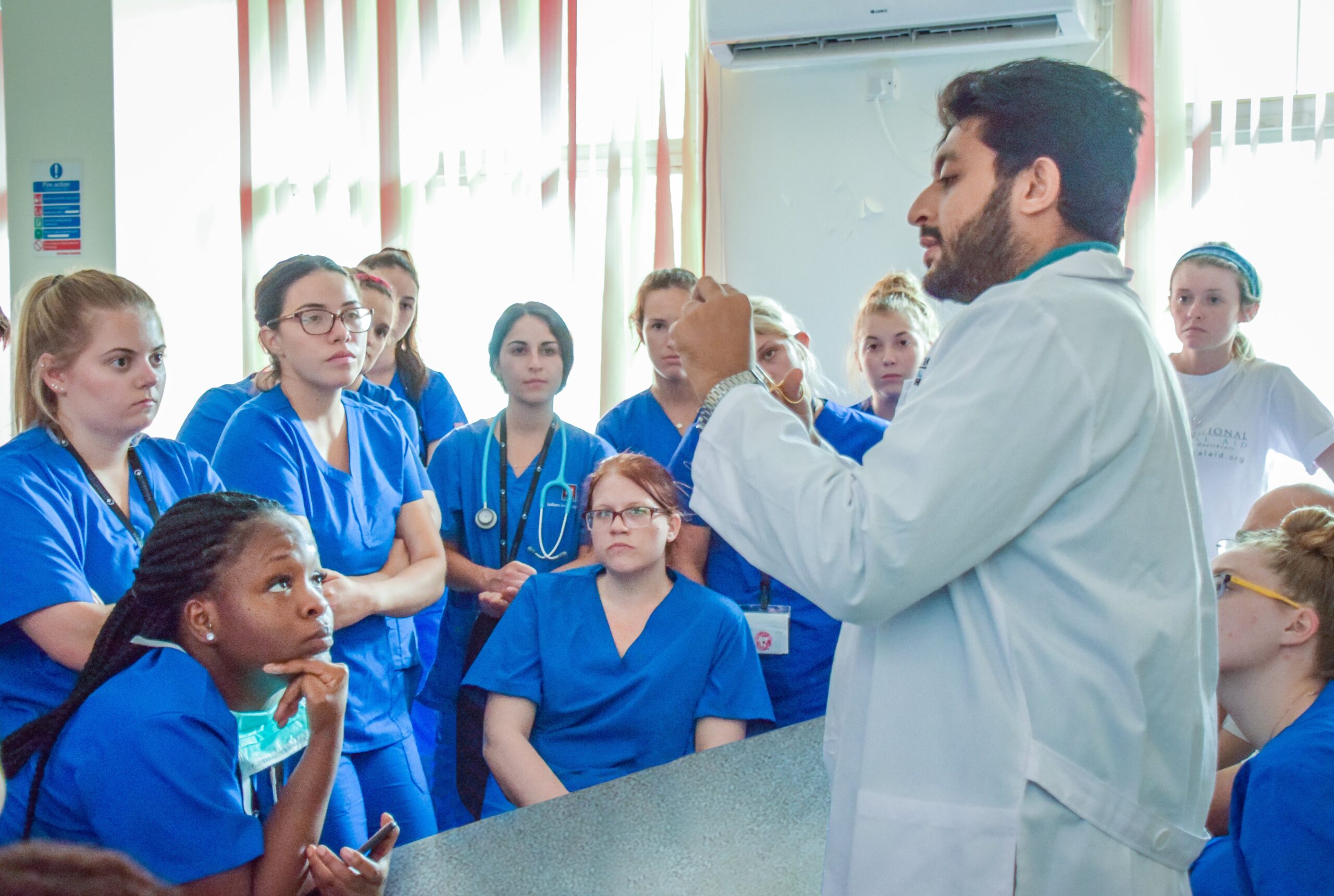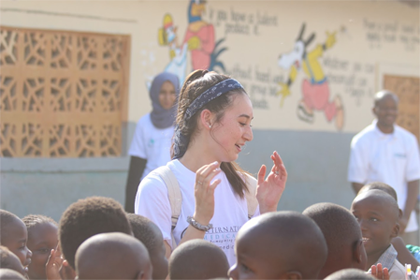 Medical Internships Abroad in Africa & South America
International Medical Aid offers once-in-a-lifetime medical internships for doctors, medical residents, medical students, nurse practitioners, physician assistants, and pre-med undergraduates to work in busy international hospitals, mentored by our outstanding staff of dedicated physicians and other medical professionals. We collaborate with an extensive network of public and private hospitals to provide rewarding, hands-on programs tailored to each individual's specific skill sets and educational background. We offer electives abroad, medical internships abroad, nursing opportunities abroad, pre-dentistry experiences, pre-med volunteering, and physician shadowing abroad. IMA is the ethical leader in global health education and experiential internship programs, serving as a meaningful alternative to for-profit organizations.
International Medical Aid offers once-in-a-lifetime medical internship abroad for doctors, medical residents, medical students, nurse practitioners, physician assistant and pre-med undergraduates to work in busy international hospitals, mentored by our outstanding staff of dedicated physicians and other healthcare professionals. We collaborate with an extensive network of public and private hospitals to provide rewarding, hands-on programs tailored to the specific skill sets and educational background of each volunteer.
We offer electives abroad, medical internship abroad programs, nursing opportunities abroad, pre-dentistry experiences, pre-med volunteering and physician shadowing abroad. IMA is the ethical leader in international volunteer programs and serves as a meaningful alternative to for-profit organizations.
Social Responsible Model
Founded by two Johns Hopkins alumni, International Medical Aid is a not-for-profit organization based in the United States. We are focused on creating mutually beneficial, ethical, and sustainable programs for our interns, volunteers, and the communities that we serve.
Structured Healthcare Placements
Dedicated Physician Mentors guide interns through the entire medical internship abroad experience. IMA's structured programs include extensive training on infection control, region-specific orientations, and continuous support from in-country and U.S.-based staff.
Medical School Admissions Consulting
IMA's alumni have access to graduate school admissions support, including letters of recommendation, personal statement reviews, and interview coaching. Our structured programs allow students to incorporate MCAT prep during their medical internship abroad.
Safety, Security & Insurance
IMA makes every effort to assure the safety of our interns. Our Program Residences are located in gated communities with 24/7 security staff. All medical internship programs include comprehensive travel medical insurance at no additional cost. All treks and safaris organized by IMA contract vetted travel partners and guides.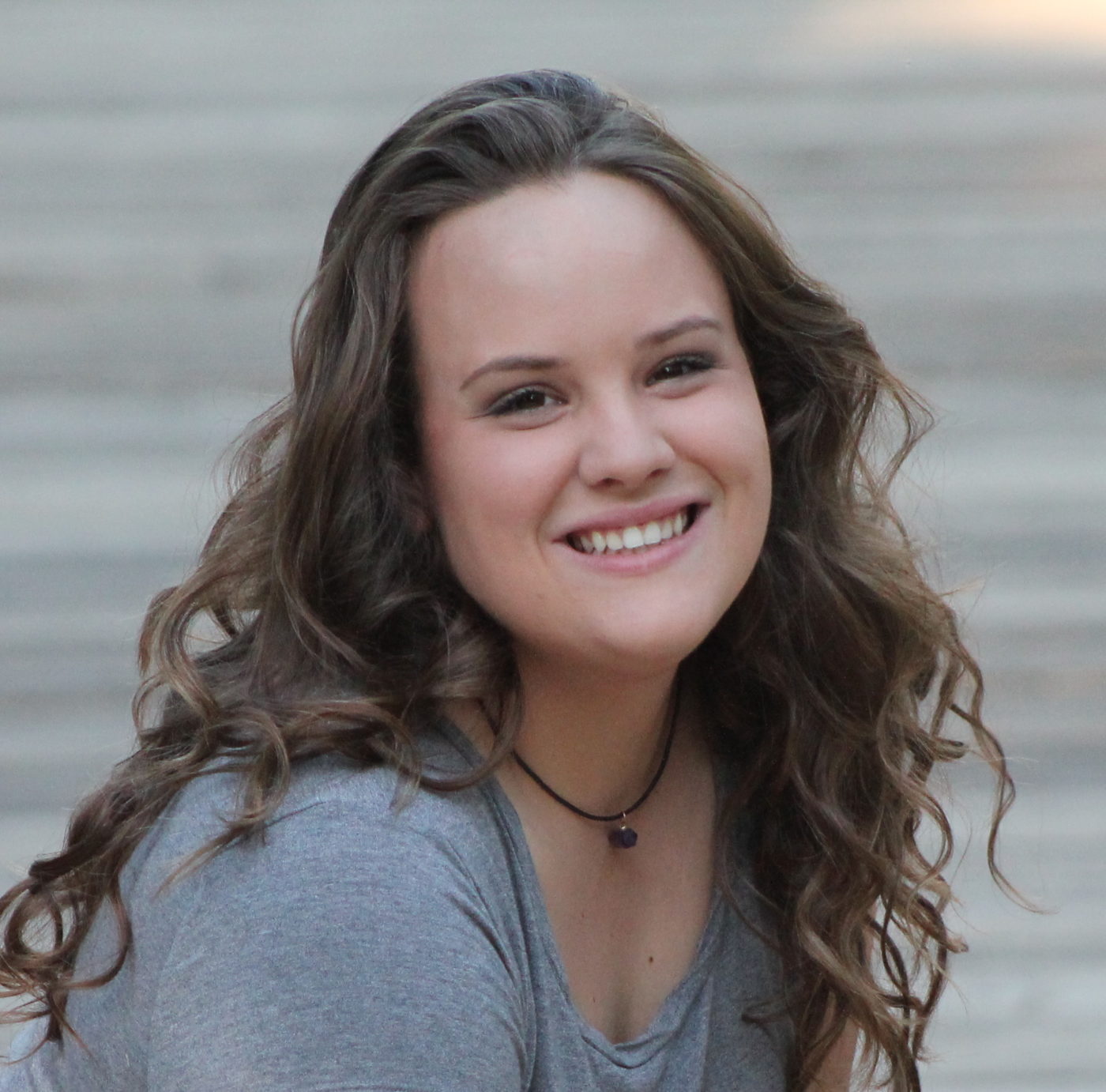 "I never imagined that I would fall in love with Mombasa, Kenya. As my first trek outside of the United States, I thought this experience would be impactful, but I didn't expect it to be life-changing. When I first arrived in Mombasa, I was immediately greeted with kindness by the IMA staff. I was worried about being so far away from my family, but in the end, I found a second family in the IMA staff. They created a safe and welcoming environment, a home away from home. There wasn't a single time that I was worried about my well-being or safety. While we completed local cultural treks that were enlightening and interesting, I was filled with an overwhelming desire to be in the hospitals, specifically Coast General Teaching and Referral Hospital (CGTRH). The staff in Kenya was very accommodating of this and let me do extra shifts at the hospital, including afternoon and overnight shifts. The desperate need for healthcare workers was evident by just walking into the emergency room. During my internship, there was a nurse strike at CGTRH, so the deficit in their provider-to-patient ratio was made even larger. This allowed the IMA interns to provide necessary and impactful assistance. In the emergency room, I was able to round on patients and inform the doctors of any changes as well as shadowing the doctors with new patients. I loved the help that I was able to provide; the emergency room seemed more efficient by having us there for some helping hands. The healthcare staff at CGTRH was incredible. They were faced with an abundance of difficulties and dealt with them all head-on. They work in less than favorable conditions without necessary resources all day long. These workers adapt to these substandard situations quickly and think on their feet to provide the best healthcare they are able. I was also able to observe many surgeries during my time at the hospitals. I remember watching a cleft lip repair at Bomu hospital. On top of being an amazing procedure, the doctor was there performing the surgery pro-bono. Bomu partners with Operation Smile, an American-based organization that raises money to provide children with cleft lips and/or palates reconstructions that are free of charge. This means that Dr. Soloman, the surgeon performing this procedure, was not compensated for his time. He even mentioned that he lives approximately 3 hours away from Bomu Hospital, but that he will "always come for the babies." He was performing the repair on a 10-month-old baby boy and after the procedure, this child will have the chance for a dignified and prideful future with a beautiful smile. I was fascinated by this procedure. The way Dr. Soloman elegantly pieced together an upper lip for this baby boy was captivating. I remember asking him about the recovery period for this procedure, and his response almost made me cry. He told me that patients typically go home the very next day, and they have the children begin suckling right away so they are able to "use the muscle they have never had before". By observing this surgery, my interest in the specialty was solidified, and through meeting and interacting with Dr. Soloman, I realized the type of surgeon that I hope to become one day. Like him, I want to be good at what I do, generous with my time, and give in any way that I can. I was also able to watch many surgeries at CGTRH, including two craniotomies, an appendectomy, a couple of orthopedic procedures, and my first cesarean section. By having the opportunity to observe these procedures, my internship with IMA helped me recognize my passion for surgery and motivated me to be my best in school so that I am able to become a surgeon. My time in Kenya taught me many things. I was able to learn about the healthcare disparity that exists in this developing country and learn of the ways that I could help during my time in-country and ways to help in the future as a licensed medical professional. This internship helped me realize the route of healthcare that I wish to pursue and changed my heart in regard to healthcare and how I want to deliver it. I will always treasure my time in Mombasa, Kenya, and I will be back in the future to give back to the country that taught me so much."
Madison Crew
Tarleton State University

"My time in Kenya was incredibly transformative in so many ways. My cultural understanding, medical knowledge, and awareness of disease burden, politics, and healthcare quality all upgraded more than I could have ever imagined in 4 short weeks. From the moment I was greeted by the IMA staff at the Mombasa airport to my very last day, I was always comforted by the immense kindness and hospitality of the IMA staff and Kenyan people. I never had a moment where I felt unsafe, in fact, I would always feel a sense of love from every local I had encountered. When I arrived at the residence, I was astonished by how clean and spacious the residence was. The staff was incredibly accommodating and never failed to brighten the room. Linnet, Catherine, and Naomi constantly made sure the residence was in tip-top shape with the most amazing attitude. Linnet specifically treated me as if I was her own son, which made me feel like I never left home. I always looked forward to meals, because Joshua, the chef, did an amazing job of introducing Kenyan cuisine in new and delicious ways every single day. One of my favorite parts of my time in Kenya was with the driver, Francis, who became a lifelong friend and was always enthused to drive us anywhere in the Nyali area and provide amazing insight into what it is like to be a born and raised Kenyan. The food and culture I experienced were like no other. Our mentoring doctor, Dr. Shazim, who lead suturing, intubation, and resuscitation workshops, also took time to tour us on the best restaurants and food Kenya has to offer. He also took us to a go-karting spot and a kayaking site where I made some life-long memories. Benson also did an amazing job showing us the must-see spots of Mombasa on the city tours. I was stationed at the Mental Unit of Port Reitz Hospital. My rotations sectioned my time between the Outpatient department, Occupational Therapy department, and clinical psychology. However, Psychiatry is an interdisciplinary field, so it was encouraging to see all the departments work cohesively as one unit despite the stark lack of resources compared to the western world. The lacking of sufficient resources was a constant theme throughout my experience at Port Reitz, but it was awe-inspiring to witness the creative lengths the staff managed to perform to deliver the best care they could despite the cards being stacked against them. On top of all the routine obstacles to the delivery of proper mental healthcare, during my time there, a devastating nurses and physicians' strike was in full swing. While this caused most public hospitals to be virtually non-functional, the few immensely altruistic nurses and interning physicians who still called to duty allowed Port Reitz Mental Health hospital to not only be fully functional, but adapted and evolved to make their healthcare delivery more efficient prior to the strike. It was thanks to these heroic few that I even still had the opportunity to shadow abroad, but more importantly, they kept from depriving the Kenyan people access to the second-largest Mental Health Institution in Kenya. Overall, my experience in Kenya is one that I will never forget. I recommend this program to everyone, and the lifelong friendships I made in 4-weeks will have me back in Mombasa in no time."
Taaha Adamji
University of Illinois at Urbana-Champaign

"To say my experience in Kenya was amazing would be an understatement. My experience in Kenya with IMA was truly life-changing. It opened my eyes to many things, including the differences in health care delivery, culture, politics, disease burden, and much more. On my first day in Kenya, I was welcomed at the airport by IMA staff; they immediately made me feel welcome and safe. All Kenyans truly made me feel welcome and safe. Their smiles, spirit, and culture were immediately evident and welcoming. As we drove to the residence, IMA staff gave me a brief education on the areas we were passing by. They pointed out coast general from the road so I could see just how large the public hospital was from a distance, soon where I'd be interning. They pointed out the different shops (how most make a living in Kenya) and the differences in driving from what I am accustomed to in the United States. Upon arrival to the residence, they helped me get my bags and introduced me to the housekeeping staff as well as the chef who would be taking care of me the next couple of weeks. I was then shown where I would be staying and given a tour of the residence. The residence made me feel safe and secure. I had a few minor concerns arise that were immediately addressed by in-country support and my Program Mentor. It made me feel even more welcome, knowing that I had the support if I needed it. The IMA staff became like my new family. Over the next couple weeks, I spent time at the hospital following the clinical officer, interviewing patients, and taking care of their needs. I was also able to observe many emergencies in the emergency room. Following the clinical officer allowed me to see firsthand the diseases affecting Kenya and how treatments performed are much different from those in the United States. I have seen firsthand how malaria affects the country and why malaria can be serious, I seen how Dengue fever also affects the region, this another mosquito-borne illness. I seen how respiratory illnesses like pneumonia, rhinovirus, and adenovirus impact the children of Kenya as well as non respiratory illnesses like H. Pylori impact the children. I became aware of how lucky we are in America to have access to clean food, air, and drinking water. We did a hygiene education session at the local school, a subject very much taboo in Kenya. We taught young girls about menstrual health and proper hygiene. At first, I was very nervous and I thought I wouldn't enjoy teaching young girls about menstrual health. It was very out of my comfort zone and I wasn't sure what to share. However, I reminded myself why I came on this journey in the first place, it was to push myself out of my comfort zone and immerse myself in another culture's healthcare system. I embraced teaching the young girls, the girls asked us many questions about our own experiences and we were able to share our own experiences with them. It wasn't until after we were done that I realized how big of an impact I had and how big of an impact the menstrual hygiene clinics IMA does have on the communities of Kenya. As I have returned home from Kenya, I have taken everything I learned home with me. It's important that we continue to advocate for change in Kenya. Kenya needs access to clean water for cooking, hygiene, and drinking. Kenya needs access to a better healthcare system. Currently, in Kenya, access to healthcare is a privilege, not a right. Payment is due at the time of service, if you cannot pay, service is not rendered, and this is not fair to the Kenya communities. The money America sends overseas helps fight HIV in Kenya. Women can receive free medication to manage their HIV due to support from the United States. This is amazing and I am so glad I learned this during my medical internship. I would highly recommend a medical internship with International Medical Aide. It will challenge you to grow mentally, physically, and emotionally. It will challenge you to fight for change in other countries, and it will challenge you to advocate for better healthcare for all."
Judy Birchmier
Morningside College

"My time in Kenya was a whirlwind of some of the best memories, friends, and experiences that I will never forget. From night shifts, weekend treks, to community outreach opportunities, my medical internship taught me valuable lessons that I will carry with me as I pursue a career in medicine, and I am so grateful for the mentors I had the opportunity to learn from in Coast General. The staff of the emergency room showed me how to think on my feet, know one's limits, develop quick intuitions, and remain level-headed in times where emotions and stress often run wild. These skills are not only what I admire the most about them; they have also taught me what skills are critically important in Emergency Medicine. My time in surgery complimented my time in the emergency room very well. Following a patient from a bed in the ward to a bed in the operating room brought to light the collaborative and intertwining nature of medicine, and taught me how the person in the laboratory working to create the drug that puts a patient to sleep is just as important as the person who carves out the patient's malignant tumor. While the academic component of learning about treatments and diseases was a large part of my experience in Kenya, some of the most important things that I learned on my trip were actually the ones having nothing to do with reading x-rays or determining the cause of chest pain. I learned how a simple hand-hold can comfort someone who has lost their ability to speak. I learned how commenting on a soccer jersey and talking about the game last night can help someone feel a little more at ease. I learned how important a sense of space is as a student in making a patient feel comfortable. I learned how simply listening and being present is a crucial part of gaining a stranger's trust. All these lessons that I learned at Coast General are ones that instilled in me the kind of doctor that I want to be. One who is a mixture of confidence and compassion, and one that will not lose sight of the fact that I am treating a patient first, not simply a disease. Coming back to Kenya this summer with IMA was the best decision. Seeing familiar faces, building off knowledge and observations from the year before, and spending concentrated time in the Accident & Emergency Department made both summers in Kenya exponentially more meaningful, and Kenya will always hold a special place in my heart! The IMA staff was nothing short of amazing. The staff worked day and night to not only keep us well-fed and safe, but to ensure that our experience, both in and out of the hospital, was everything we hoped for. The program coordinators answered my calls/texts at any time of day or night, supported me through my fundraising efforts, and worked with me to make sure the time I spent in the hospital was purposeful and well-spent. As an intern in a country halfway across the world, I always felt like these people had my back! I cannot say enough great things about the staff; they are a huge part of what made my trip so meaningful and worthwhile!"
Katie Fairhurst
University of Pittsburgh

"I loved every moment and every aspect of working with International Medical Aid! The staff of program mentors and interns was incredible. They were extremely efficient and made everything run smoothly, ensuring the success and well-being of each volunteer. The staff were all so kind, and I always felt welcomed and encouraged! The residence and food were also great! Joshua and the support staff were the best, and I always looked forward to coming down in the morning to chat with them. The safety could not have been better. I never once felt unsafe or worried. Driving accommodations were always provided and we were introduced to our surrounding areas on foot, which provided a sense of familiarity and comfort. IMA proved to be extremely thorough in making me feel safe. The days were split nicely. In the morning, we would work in the hospital and usually do a cultural trek or community outreach in the afternoon/on the weekends. Going out into the community and meeting the individuals in their neighborhoods was amazing. We volunteered at feeding centers and brought supplies to orphanages. We set up clinics on the weekends and did health/hygiene clinics for children in local schools. These memories are some of my fondest and were some of my favorite parts of IMA. I would definitely recommend this program. The staff could not have been more professional, and the experiences I had there I would not trade for the world. I am so grateful that this program exists. The lessons learned and experiences I had are truly once in a lifetime and are ones that will be with me forever. I look back on my time in Kenya as one of the most important times in my life and in my journey as a healthcare professional."
Jessica Byrne
University of Delaware

"I entered IMA with an open-mind and an undecided scholarship beneath the healthcare inequity umbrella. With an inclination to study infectious disease and global health inequity, I requested to learn in the CCC unit for the entirety of my stay, while taking afternoon shifts in the ER, maternity ward, and NBU to enrich my studies. I soon came to the unsettling realization that hands-on patient care would not be my field of pursuit—I wanted something to upscale my actions, to treat populations rather than individual… From my time with IMA, I learned that I am meant to participate in the healthcare sector in a larger magnitude…I want be the change for unjust policy, and I want to be the link between Western and LMIC communication. IMA taught me that change comes slow, but change is necessary. And while change has been happening throughout the decades, it is not happening at a fast-enough rate. I want to be the catalyst in this reaction, and, thanks to IMA, I believe that I can."
Lauren Cueto
Yale University

"IMA has provided me with an experience that will stay with me for a lifetime. In the last three weeks, I have met physicians and hospital staff that have taken their time to teach me and my peers. In the US, it is incredibly difficult to obtain clinical exposure and experience, but the doctors and staff at CPGH welcome you with open arms and truly want you learn from their lessons. Apart from the hospital, the living conditions and IMA staff were wonderful. They care about each intern and strive to make their experience as perfect as possible… I encourage anyone seeking valuable medical experience to consider IMA."
Elsa Ross
University of Oregon

Our Alumni Represent Top Universities
International Medical Aid has opportunities for doctors, medical residents, medical students, pre-med undergraduates, and gap medics to work in busy international hospitals, mentored by our outstanding staff of dedicated physicians and other healthcare professionals. We collaborate with an extensive network of public and private hospitals to provide rewarding hands-on programs tailored to the specific skill sets and educational background of each intern.
Credit: Noely Macias, Summer 2021 Alumna
Adventures Beyond Medicine
IMA Safaris provides each overseas hospital volunteer, medical internship abroad participant, and students in our physician shadowing abroad programs the opportunity to explore and immerse themselves in the beauty and culture of IMA's unique destinations. Through established relationships with award-winning guides, lodges, and travel organizations across the world, IMA simplifies travel arrangements for volunteer interns, while providing relatives back home a single point of contact for added peace of mind.  IMA Safaris provides all volunteer interns with comprehensive accident + medical evacuation insurance at no additional cost.
Medical School Admissions Counseling
Expert, Professional Consultants
Our team of highly-qualified medical school admissions consultants include physician advisors, former admissions committee members, published authors and professional consultants with 25+ years of experience in medical school admissions. Our skilled experts will holistically review your medical school application and provide advice and guidance that is detailed, actionable and compassionate.
Honest, Transparent Process
We strive to be as honest and transparent as possible. We first recommend that you utilize the free admissions resources published by the Association of American Medical Colleges and any advising services available through your university. If you need additional assistance, we are happy to review your application. If we feel that we cannot add value to your application, we will issue you a 100% refund.
Proven Track-Record of Success
The medical school admissions process is complex and highly competitive. Admissions rates to top-tier medical schools are often less than 10% and the overall admission rate for MD and DO schools remains below 50%. Our seasoned admissions consultant admit rates average 92%. We will help you prepare your strongest application and help you avoid a costly re-application.